Happy New Year!!
Sunday morning is a great time for baking so this weekend we made the most of the last day of the school holidays and did just that!
My friends´ kids love cooking so yesterday we made morning tea to eat together.
This time we made these delicious chewy, crunchy, chocolatey choc-chip cookies.
An easy recipe that´s perfect for all ages. No fancy ingredients and no electric beaters needed
Ingredients (makes approx 15 biscuits):
½ cup granulated sugar(100g)
¾ cup brown sugar(165g)
1 teaspoon salt
½ cup unsalted butter(115g), melted
1 egg
1 teaspoon vanilla extract- optional
1 ¼ cups all-purpose flour(155g)
½ teaspoon baking soda
110g choc chips or chopped chocolate
80g pecan nuts, chopped
Preheat the oven to 180 degrees.
Put the sugars, salt and melted butter into a large bowl. Mix until a paste forms with no lumps.
Add the egg (and vanilla), beating with a whisk until thick and creamy and the mixture sticks to the whisk- approx 3 mins.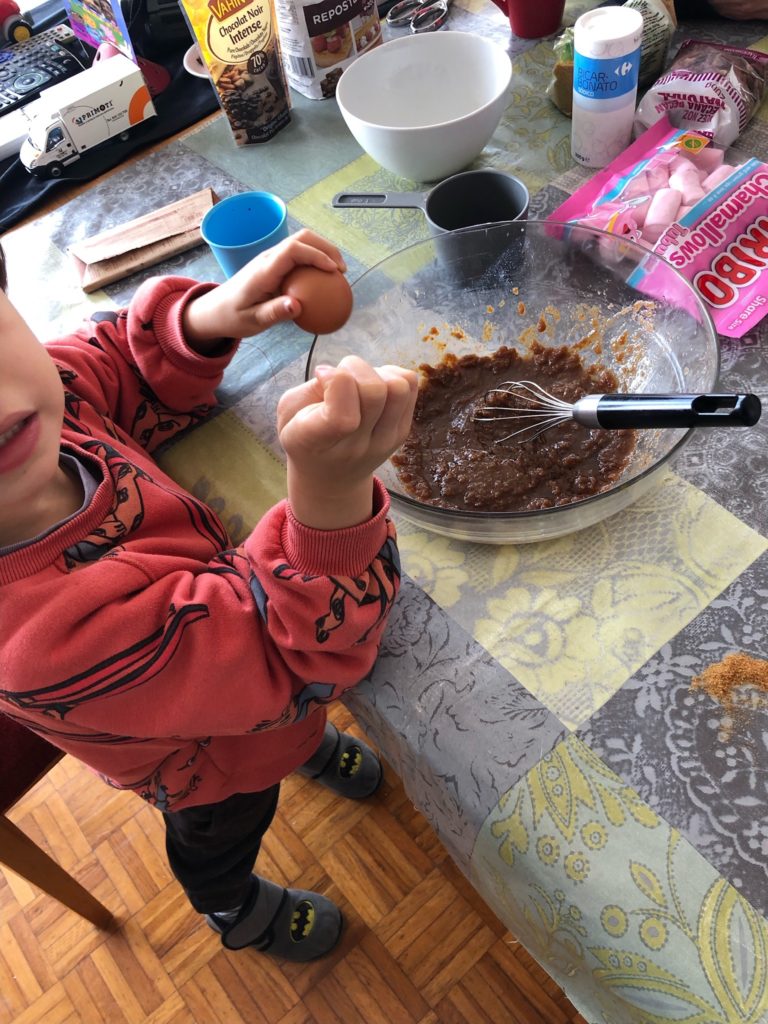 Sift the flour and baking soda and add it to the bowl, mixing gently until combined. Do not overmix.
Add the choc chips/choc chunks and mix.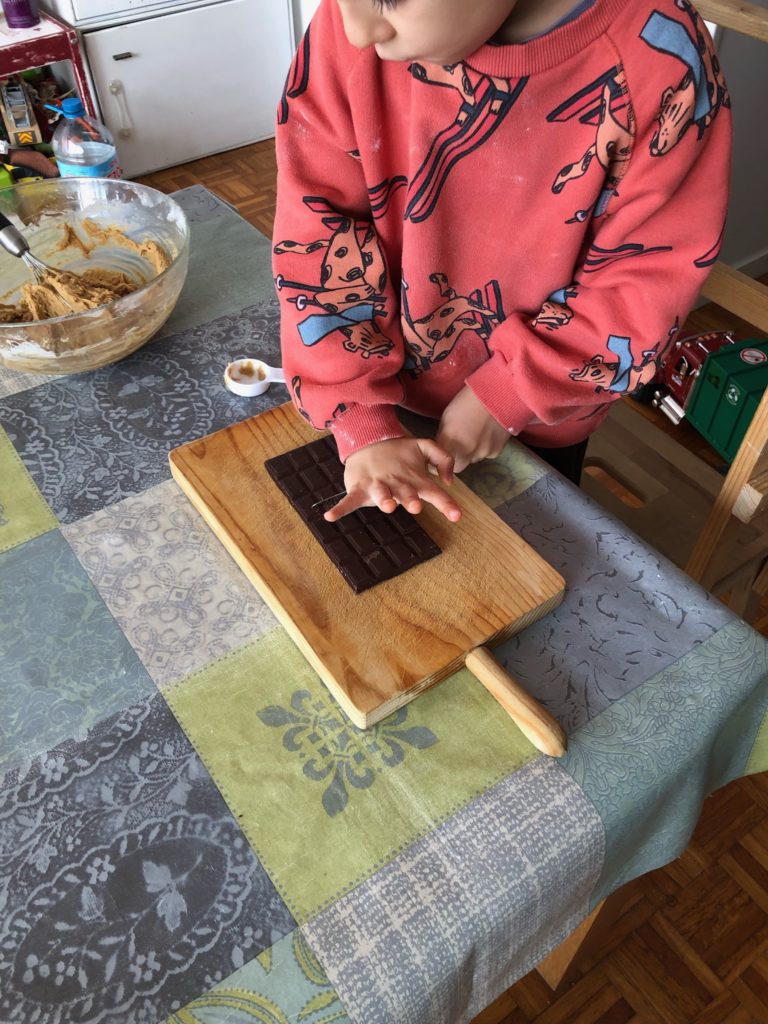 I like to add pecan nuts too for a bit of crunch but you could use other nuts or add more chocolate instead!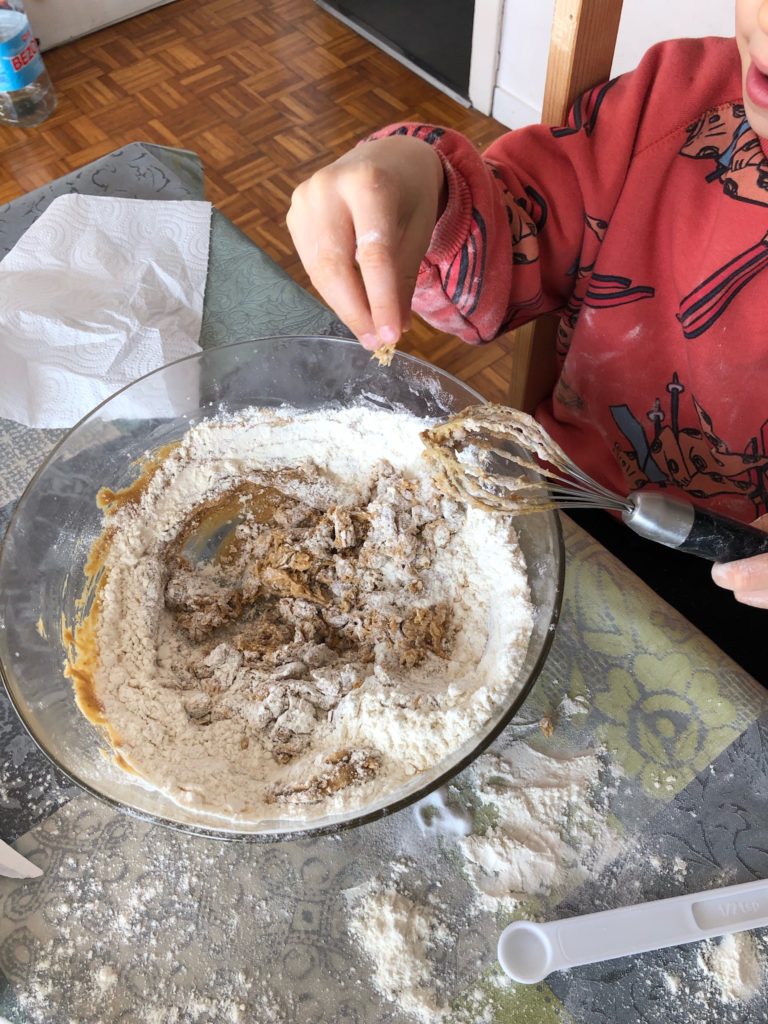 Take a spoonful of mixture and roll it into a ball. Do not keep the mixture in your hands too long.
Put the balls onto baking paper and press down a little. Leave about 5cm between each biscuit,
Bake for 10-12 mins, depending on the size of the biscuits. The biscuits will be just a little brown around the edges
allow to cool and share these yummy biscuits with your friends and family
** for a more intense caramel flavour, after step 6 cover and put the mixture in the fridge for a few hours or overnight
Yesterday everyone was a fan of the recipe and the end result, and I hope you will be too!!Try this recipe, and let me know what you think!